Are you trying to be everything all at once in your business?
I want to share something I've been confronted with these few months.  As a woman with  a start up business whom is also a student, I want to achieve great measures with as little money as possible. This has been a goal from the beginning. I have been telling myself that I can do everything in the business from making the products to labeling and marketing so I can keep the money in the business. It seems like a smart thing to do, right? To spend as little money as possible. Yes! Its a great thing to be conscious of expenses but in order for the business to grow, you must let go of these limitations you've placed for yourself and project. You have to spend money to make money. Isn't that what people say?
All the tittles
In order to safe money I have become everything all at once for Gloryscent. I'm the founder, CEO, graphic designer. I am the Chief Finance administrator, the manufacturer, the formulator, the marketing analyst, the marketing strategist, the writer, and the packager and brand analyst and developer.  Now, do you really think that if I am all these things that I am truly going to be efficient in all of them? Keep in mind that I am also a student with a part time job and have many other task at hand. This is where I want to explain to you, that you don't have to be all these things for you business. I don't have to be everything all at once. I have decided to let others take part in this process because I am not a professional in design or in accounting or in marketing etc.
I have realized that if I try to do all these things for the business, I'll be cheating myself along the way. And all the stress and late nights I spent doing the most, were not very efficient because I am spreading myself thin. I should be focusing on the vision, brand purpose, and product formulations. I have to say that when we start a business its normal to do everything yourself but you also have to come to the realization that you wont be able to do this forever–well, that is if you want the business to grow. Be honest to yourself and become sensitive so you can perceive when the time comes to switch things around and get some help. Also don't get so prideful that you don't allow others to help you. A business is built in a team effort. You will need a team along the way! And this is great because you will be able to expand and strengthen all areas of the business!
In order to run a business successfully I understand that the administration of finances is vital to its' survival. Its good to save money and be conscious of the in and outs, but honestly, you can not be cheap when you want professional help with branding the business. Lets be honest, we live in a world in which branding is everything. You must look the part as well as execute with the performance of the product. The appearance and feel of your brand is going to attract your target customers when done properly. Therefore, I'm done trying to do the work of a professional designer and the work of a marketing professional! I am going to focus on what I know I can do!
Breaking the old mentality
I mentioned above that the type of mentality I had in the beginning was a mentality of limitations. I didn't know that this is what I was doing to myself and my business but now that I analyze my perspective at that time, I was actually creating obstacles for the growth of Gloryscent. That was a small minded plan I created. At the end of the day if you want to expand your business you are going to need the help of professionals! When you tap into these professionals this is when you will start creating a professional brand! A brand that has been thought through, products that have been tested by professionals, a product that you know is safe and a marketing plan that has been crafted to reach those you intended to reach is a professional brand. A professional brand or business, is a business or brand that has done everything with a specific purpose. Meaning that every detail placed has a purpose and a reason for its positioning.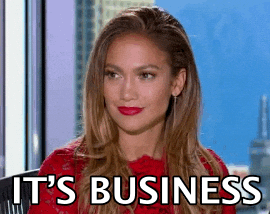 Tell me what you think in the comments! What would you add to this?