Do you know I have this love for podcasts? Yeah, maybe you did or maybe not. Regardless, I have been tuning into this Podcast called How I built This, hosted by Guy Raz. This podcast is a platform where Raz interviews top CEO or founders of companies allowing listeners into their journey of building the company. I have heard so many inspiring stories of how people started their business and how they expanded and it has challenged me as well as given me different ideas in terms of how to go about my business. So, please take some time when you're driving and put this on instead of listening to mumble rap or some crazy morning talk show that doesn't even know how to give you the weather report.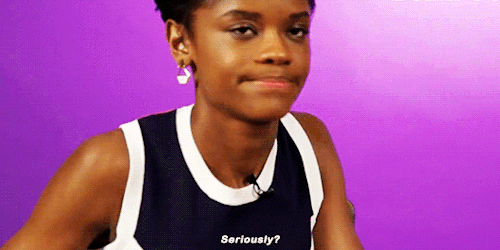 Some of the female CEO and founders interviewed by Raz who have given me great motivation and insight have been:
Jane Wurwand founder of Dermalogica
Lisa Price founder of Carols Daughter
Bobbi Brown founder of Bobbi Brown Cosmetics
Emily Weiss CEO & founder of Glossier
Jenn Hyman CEO & founder of Rent the Runway
The most recent one I listened to was the one with Emily Weiss and let me say that she has been someone who's knowledge I've been trying to tap into. Her and her team made Glossier, skincare and lifestyle brand, blow up in only 4 years! So I was super excited to listen to this one. And in-fact I learned something I was looking for but I didn't know who to ask. But hey, shout out to Emily for sharing her knowledge!
This week I just want to encourage you to listen to these women and how they built their empire. You must realize that there is a beginning to every venture and the journeys aren't always pretty. Beginnings are usually small and you should not be ashamed of your small start because if you persist they could be the next big company taking market share. All these people began with an idea; developed a vision and executed. You can do the same as well. As you're listening to these stories you'll notice that a lot of these people had to remain persistent. For example Jenn from Rent the run basically forced her way to an interview after being told the person was not interested in listening to her! Now that's bold!
But also many were at the right place at the write time; like Bobbi brown who found her chemist connection in an elevator! This is what I would say is the will of God because what are the odds of that. Emily Weiss was also rejected by many investors because the great majority of them were men who didn't understand her vision. It wasn't until she pitched to a female investor who decided to give her a chance. Lisa Price founder of Carols Daughter started her company in 1993 making body butters in her kitchen and actually got her big break 10 years later after appearing on Oprah. Oprah is a big deal, absolutely, and Price managed this due to certain connections but lets focus on the fact that she had been in business for 10 years before she was known all across America. I cant give you all the details so you better get to listening and be enlightened, empowered and get inspired!
If you aren't able to listen on apple podcast, you can also listen on Spotify App, or go to your App Store and download a podcast app. Just search for 'How I built this' and it should come up. Below are the links!
That's all for today!
Don't forget to leave you comments below and follow the blog!