Happy New Year Ya'll!!
This has been a wild year for many of us. I can say that 2018 was a year of process and hardship but also a year of new ideas and rewiring of mentality. The year 2018, I was faced with the reality that I had limited my capabilities, that I had fear of failure and fear of judgement and because of these reason I had made small minded decisions. But isn't it great when you realize and admit what is wrong? I was honest with myself and admitted these things because all the signs were there. I began to think about what God has said to and about his children to combat those fears. When I decided to trust God and to take ownership of his promises my dreams began to expand and the fears to shrink. As entrepreneurs, we have to take risks and can not allow fear to stop us! Fear paralyzes the person and doesn't allow you to make bold moves or to walk through doors already opened for us.
It i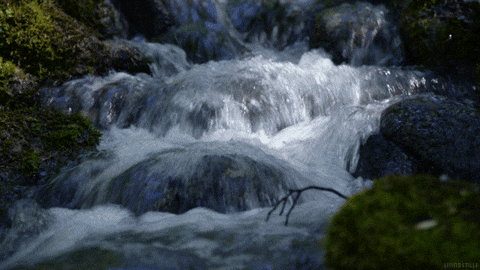 s quite impressive when you think about it. Sometimes we just have to have a bit of faith and this is why the word of God is so important. When you're feeling in a funk, the word brings life, security, hope, and faith. The word of God brings momentum, it stirs up still waters; everything that was stuck becomes loosened, it brings life!
Nonetheless, I wanted to encourage you all this year to give by grace. And what I mean by this is to invest sometime into others. If they have questions about how you do something don't be afraid to show them, teach them or drop a word of inspiration. For so long people have been selfish and have kept knowledge to themselves because they want to be the only successful one, or appear to be better than others. I just feel as though it is just so important to help each other grow. Realize that at the end of the day, simply because you give a bit of your knowledge, does not mean that this person will now be your competition. Many times these people will keep the knowledge and go in a  completely different direction or they wont even go as far with this piece of knowledge like you did. At the end of the day it takes more than just the knowledge to make things happen; the other piece is faith and hard work. So don't be afraid. There is enough room in the market! Don't be afraid to invest in someone because you fear competition. Be sure of who you are what you stand for and what you bring to the table. Also it does not have to be business wise but in anyway or in any area you have knowledge be sure to share with others who might be in need of this. I truly believe in shared knowledge and in the power in building each other up.
Luke 6:38

"Give, and it will be given to you. They will pour into your lap a good measure—pressed down, shaken together, and running over. For by your standard of measure it will be measured to you in return."
I love, love this verse because its a promise. You can rest assured that everything that you give will come back to you in different shapes and forms. But what I want I would like to make clear is not that you should give because you WANT to receive in return, but give because we have been given by grace. And grace is one of those things that we should look into. Grace is receiving something even though we may not have worked for it or even deserve it. Jesus Christ died on the cross so we may live, even though we were sinners and deserved death. But he is so good that he took our place and gifted us the opportunity of life, through GRACE. This is the major example, right? Realize that we are blessed all the time even though we may not deserve it. So give with love to those around you and be kind to those who may seem not so kind as well! We never know how it can transform the individual. The reality is that they too need love. They might be hurt, cranky or rough around the edges but, guess what…they too are loved by the Father. We are called to walk in love and to love those who do not love us. We cant defeat evil with evil but we must defeat evil with loving grace! Just like Jesus; our greatest example.
Until next time!! Leave a comment, let me know what you think. And don't forget to follow the blog!