Hello beautiful people!!
I created this blog with the intention to share knowledge on entrepreneurship, faith and skincare but I have yet to clue you into skincare. How could this be?! Well, I can say that since I have been working on the whole rebranding and revising formulations for the skincare range, I found it a bit more difficult to share Gloryscent skincare while its on a way to total reconstruction. But I found a way around it. Lets get started.
A full skincare regimen is normally composed of 4 basic products. A cleanser, toner, serum and moisturizer.
Cleansers: I am sure you are aware of the fact, that a cleanser is meant to remove dirt, toxins and impurities from your pores. And to our total shock many people pay little attention to this critical step in the regimen.  Which is no surprise why many suffer from clogged pores, breakouts, and blackheads. If you do not cleanse well this, leads to wrinkles and dull skin! During this growing trend of wearing a full face of makeup, it has become even more important to properly cleanse your skin. So make sure you have a good cleanser and never skip out on this step because the rest of the regimen will be a waste of money and of product.
Toners: I found that a lot of people actually do not yet know the value in this amazing product. But hold on sis, this could be the answer to dull skin! A toner is the second step in your skincare routine and it works to restore your skin's pH levels. This is important because when there is an imbalance in your pH your body works over time to resolve this and this means more oil production. No way Jose. Nobody wants that.
They can also help tighten pores and remove dirt and excess oils left by your cleanser. Many toners are also humectants meaning they help bind moisturizer to the skin like Gloryscents Rejuvinate Me toner!
Serums or boosters: Where do I even begin with this! Serums are extremely important in a skincare regimen. Serums work to give the skin a boost of nutrients to repair and restore damage and achieve healthy glowy skin. You can use a serum to target dark spots, dark circles, wrinkles and more problem. It can give you that extra firmness to your skin. Serums to me are like weapons for anti-dullness. I love them and there's nothing like using a good serum to make you feel extra luxe. Try Gloryscents' Hyaluronic Gel Serum!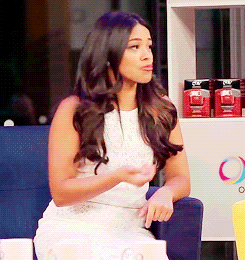 Moisturizer: There are so many women that do not use any types of moisturizers and this shocks me because the weather and cleansers can be so harsh on the skin and they cause so much imbalance making the skin look dry, flaky and dull or even too oily. These types of products create a protective layer that usually last all day, depending on the product of course. I personally love facial oils. They are the direct source and foundation of many moisturizers' efficacy. I wont get into the science of it but with facial oils you are able to get the nutrients directly applied to your skin without any other fillers, preservatives, gums etc. Oils also give you this soft glow and natural dewiness that I cannot get enough of. Remember that not every oil is one and the same so make sure what you purchase is the best for your skin, like Gloryscent's argan+rosehip facial oil!
This is a short summary of what a full regimen consists off and what are the benefits. Healthy glowy skin is priceless. I cant wait to introduce to you'll what I am working on in terms of new skincare! But for now check out these available products and follow Gloryscent on Instagram!
Until next Time! Make sure to follow the blog and to leave your comments below!!